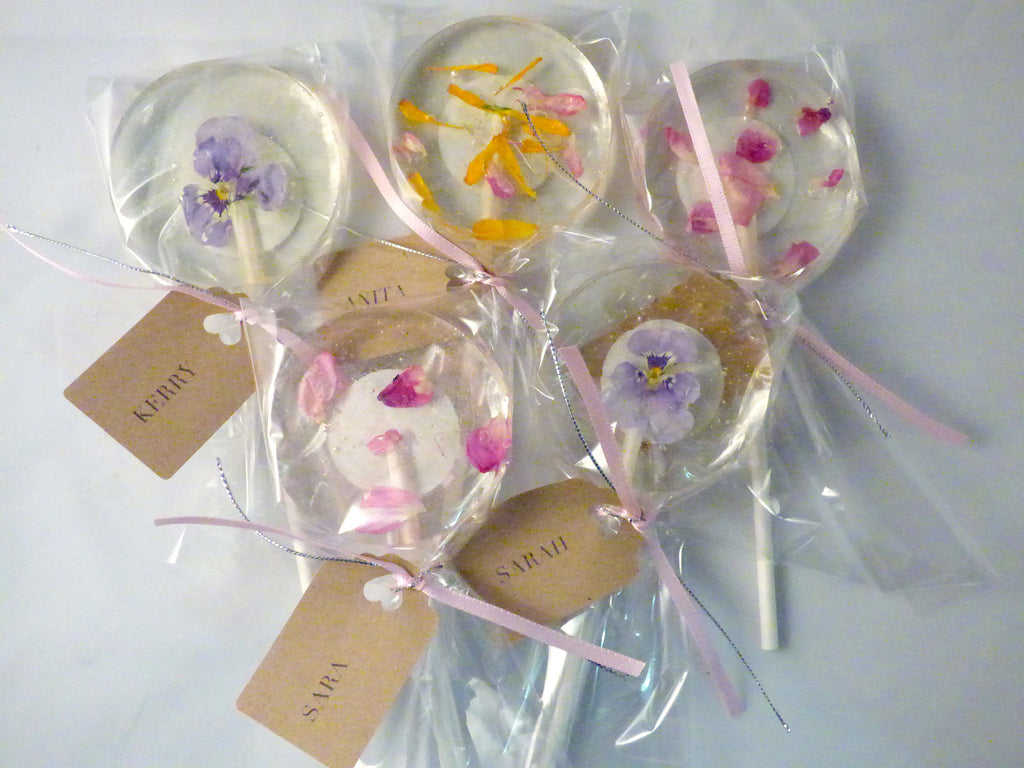 Edible Flower Lollipops
Our Stunning Edible Flower Lollipops, these are available seasonally (April-September) These take an addition few days as the edible flowers are sourced from a specialist organic edible flower farm.
These are only available as a minimum order quantity of 10.
These make stunning Wedding favours and great place settings.