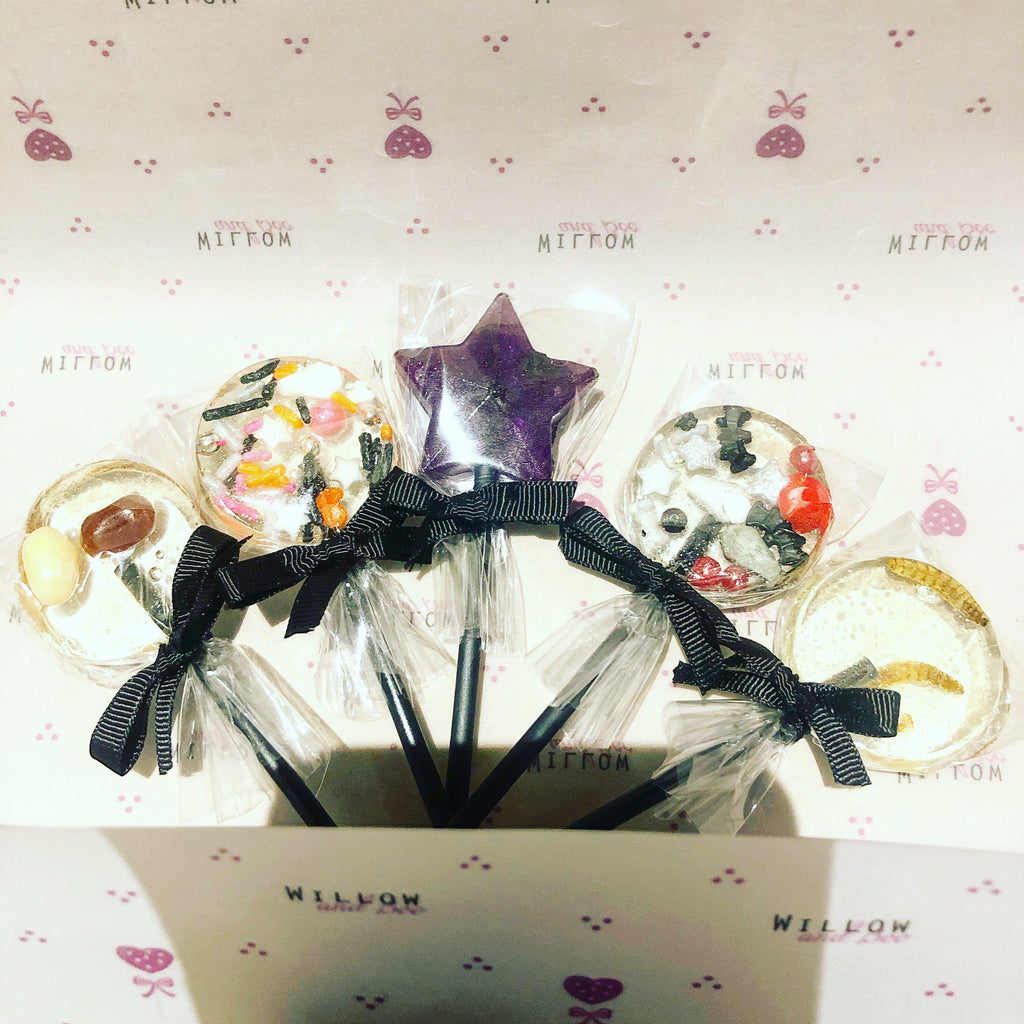 Halloween mystery lollipop box
The Halloween mystery box
There are 2 choices available. You can have all treats or tricks and treats. Each box contains 5 Halloween themed lollipops in a variety of popular flavours. 
The trick box will contain 2 potentially gross lollipops. 1 will contain edible bugs, these could be crickets or mealworms (entirely safe to eat) and the other will have every flavour jelly beans, these could be nice, but they could also be vomit, stinky sock or rotten fish flavoured. 
Spoil someone this Halloween with a stay at home trick or  treat box. 


If you are sending them as a gift, pop over an email to willowandboo@gmail.com and we can add a gift note too. 
Happy Halloween