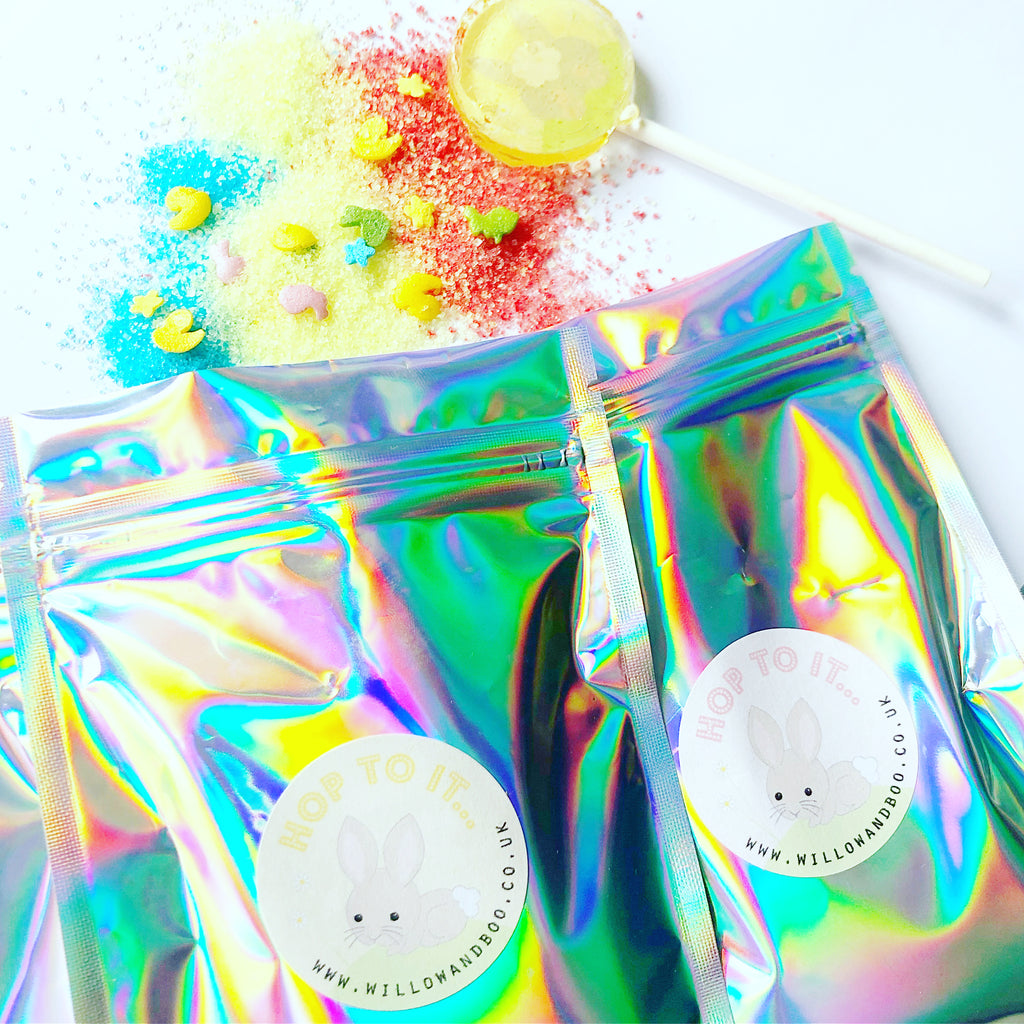 Hop To It Easter Sherbet Pouch
A choice of 3 delicious sherbet pouches with matching bunny bum dipping pop.
Each pouch comes jam packed with sherbet, and a sprinkle of candy bunnies, ducks, eggs and maybe a little butterfly or 2 for good measure.
They come in 3 scrummy flavours, blue raspberry, pink strawberry or yellow lemon.