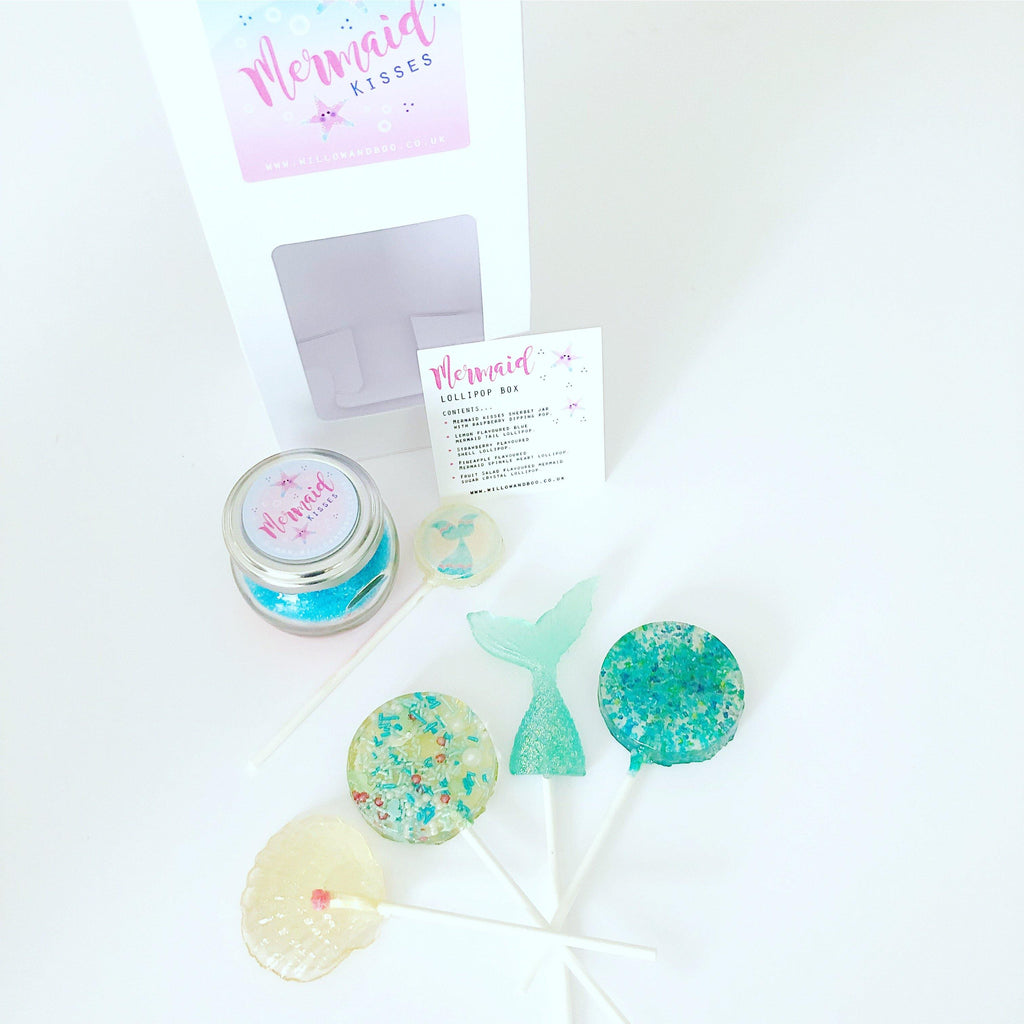 Mermaid Lollipop Bag
What a Mer-mazing lollipop treat bag!
This is full of magical mermaid goodies.
Contains- 
A mermaid kisses sherbet pouch with raspberry dipping pop, Blue lemon mermaid tail pop, Strawberry shell lollipop, pineapple mermaid sprinkle pop and a fruit salad sea sugar crystal pop.
A perfect little treat for your little mermaid.