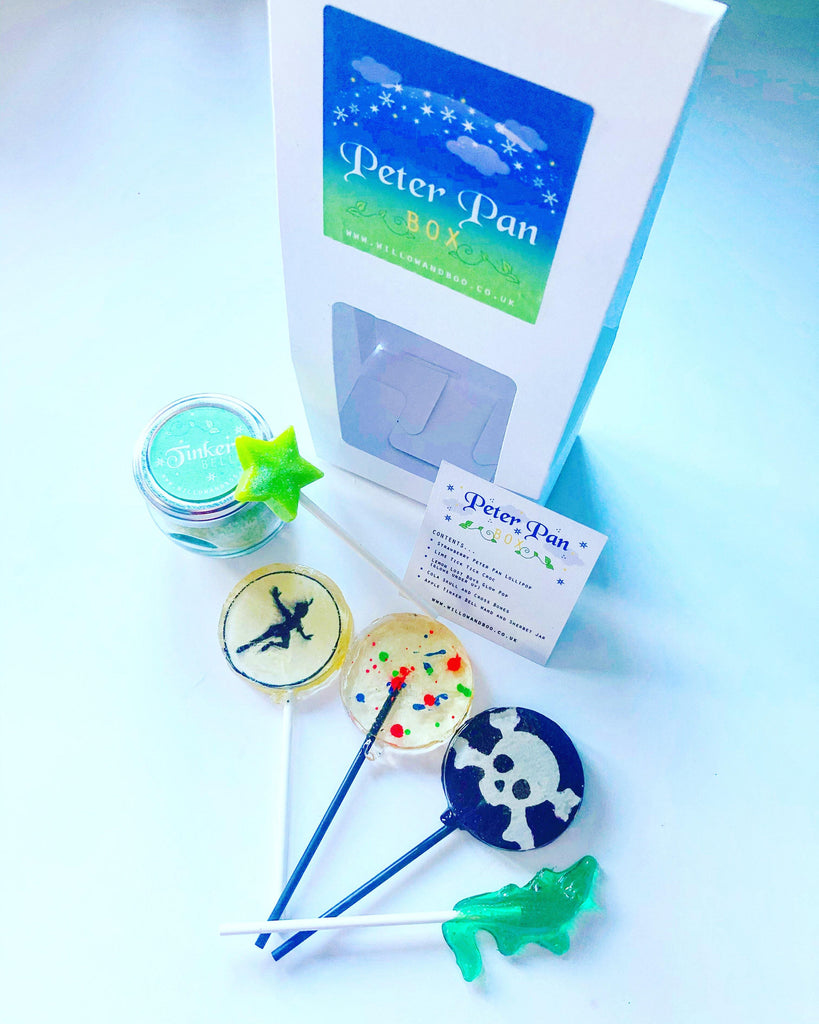 Peter Pan Lollipop Box
New for Christmas, The Peter Pan Lollipop Box.
Contains the following-
Peter pan lollipop in Strawberry, a lime tick tock croc, lemon lost boys UV glow pop, a cola skull and cross bones, and a jar of Tinkerbell's Fairy dust with an apple sparkle dipping wand.
These are perfect little stocking filler treats.
These will start shipping in December, pop us an email if you need them sooner.