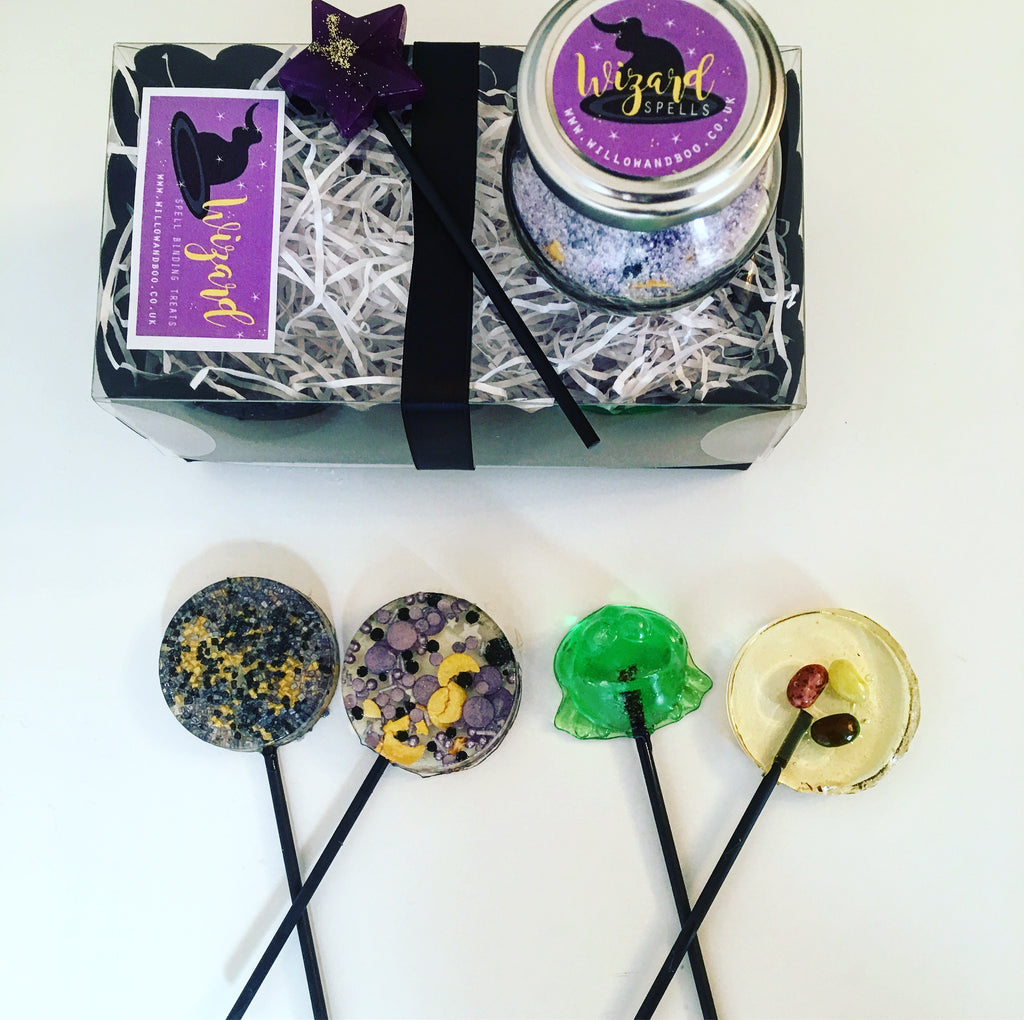 The Wizard Bag
A box of spellbinding treats.
Contains a wizard spells sherbet pouch with blackcurrant dipping star wand.
1x gold, purple and black sugar sprinkle pop cola
1x wizard sprinkle pop in raspberry
1x apple frog
1x every flavour bean lollipop, strawberry pop, but who knows what flavour beans you will get?!
All packed up in a gift bag